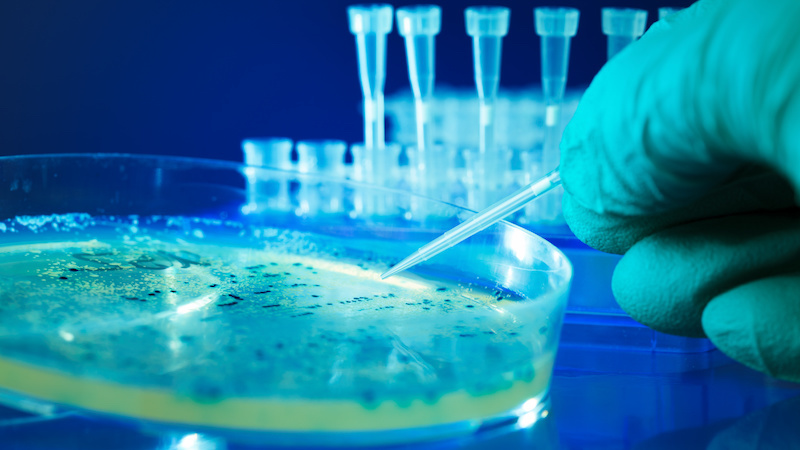 PLEASE NOTE, AS THIS COMPETITION CLOSED ON 29 AUGUST, THIS PARTNERING PLATFORM IS NOW CLOSED FOR NEW REGISTRATIONS.
Welcome to Meeting Mojo, a networking platform to support potential applicants in finding partners for the SBRI: antimicrobial resistance (AMR) in humans call.
On behalf of the funders Innovate UK and Department of Health and Social Care (DHSC), the Knowledge Transfer Network (KTN) is hosting this platform.
Meeting Mojo allows you to search for and message potential partners to form a consortium for this competition. Please note that there will not be any physical meetings booked through this system, although to help potential collaborators, a and Partnering Webinar will be hosted on 30 July 2018.
Below you can find:
This is a Small Business Research Initiative (SBRI) competition to address antimicrobial resistance (AMR). The Department of Health and Social Care (DHSC) will invest up to £10 million in two simultaneous competition strands.
Strand 1
Projects must explore the scientific and technical feasibility of innovative solutions through proof of concept studies. They must focus on infection prevention and the development of new therapies and vaccines in relation to AMR.
Strand 1 projects to last up to 12 months and have total project costs of up to £500,000 including VAT.
Strand 2
Projects should be technically more advanced and can include: proof of concept in a model system progression of a technical evaluation to the point of readiness for clinical testing demonstration of effectiveness in humans, patients or the relevant environment.
Strand 2 projects to last between 12 and 24 months and total project costs of up to £2 million including VAT. All projects must start 1 January 2019.
Competition opens: Monday 16 July 2018
Registration closes: Wednesday 22 August 2018 12:00pm
For more information and to register your interest in the competition: Innovate UK Competition Page
Read the Frequently Asked Questions document
Updated 31 July 2018, it includes answers to the questions asked during the briefing and partnering webinar.
Innovate UK Contact Details
Email: support@innovateuk.gov.uk
Telephone: Innovate UK competition helpline +44 (0)300 321 4357 (Mon-Fri, 9am-5:30pm)
On 30 July, KTN hosted a webinar to brief on the call and give participants the opportunity to pitch their project ideas or technology offerings to help find partners.
Delegate pitches - Aquarius Population Health • Biopharm Enterprises • CompanDX • Hypo-Stream • Indigena Biodiversity • Mologic • Oxford Drug Design • Queen's University of Belfast, School of Pharmacy • Singapore Centre for Environmental Life Sciences Engineering • University of Portsmouth
Aquarius Population Health; BioPharm Enterprises; Cyca OncoSolutions; Hypo-Stream; Indigena Biodiversity; Queen's University Belfast; RLC lab; Shaw & Partners; Ulster University/ NIBEC; University of Edinburgh; University of Kent; University of Portsmouth; University of St Andrews.
Companies will be added here as they sign up.
Registering
Go to the 'Register' icon at the top menu and complete the form.
Remember - the more details you include, the easier it will be for other participants to understand what your organisation is offering, and what kind of partners you need to complete your consortium. Starred fields are mandatory and your application cannot proceed without them.
(Please note, your organisation address and phone number will not appear in your public listing for other organisations to see, but adding these will help the site admin to check your organisation.)
Authorising your account
Once you have submitted the form, you will be sent an automatic email to confirm your application is being processed.
Emails are sometimes filtered by your provider, corporate IT or application settings. If you don't receive an email, please check your Spam folder.
It will take up to 48 hours (Mon-Fri) for the site admin to confirm your registration. Until your registration has been confirmed, you will not be able to search for partners.
However, in the meantime, you can log into your account and add any other details if you wish - an organisation logo, or additional people from your organisation.
Once your registration has been confirmed, you will receive an automatic email with your login details which will also include a link to authorise your account.
Searching for partners
In the top menu on this page, click 'Search' to view and search listings
On the left of the page is a search tool to help refine your selection - you can sort by country, by type of organisation and registrants' area(s) of interest based on the competition scope. Please note that if no registrants have yet specified a particular area of interest, it will not appear on the drop-down menu.
Alternatively, to see who has newly registered, you can order by date of entry using the selection tool above the listing.
The search tool is hierarchical, so the second category you select will be a subset of the first. If you then wish to start a new search, please click 'Reset' on the Search tool before starting again.
Sending messages to potential partners
In your chosen participant's entry, click on the 'Send message' icon to start your discussion. The participant will receive an email to alert them to the fact that you have sent them a message.
Your sent messages are displayed in your 'Messages' section.
Receiving messages from potential partners
If another participant has sent you a message, you will receive an email informing you.
DO NOT reply to this email direct (it has been automatically generated by Meeting Mojo and any replies to it will not be received by the participant). You will need to log into Meeting Mojo and reply to the message via your 'Messages' section.
Any queries about Meeting Mojo?
Check the FAQ guide which contains instructions on how to use Meeting Mojo, including how to reset your password.